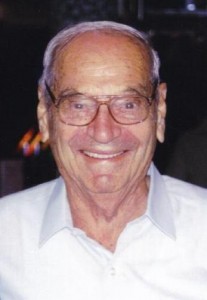 Gold Coast
Queensland
Australia
1st May 2010
Greetings Folks,
I first wrote to you on the 28th September 2007 when Patricia and Shirley first established stolzworldwide.com.
Over the past 2 and 1/2 years, it has been every exciting for myself and Allie to watch the different DNA results come in and hear from different families that have contacted us through Stolz Worldwide from around the world.
Unfortunately at this stage the Girls have not been able to Grant My Life Long Wish to meet a LIVING RELATIVE from another branch of our Family but I know it is definitely not from lack of trying.
I had really hoped that they might have a surprize up their sleeves for my 90th Birthday just past but it was not to be.
So now I am really looking forward to the next 12 months perhaps 2010 is our Year.
Don't forget that there is always my Y-DNA Project if you have come up against a Brick Wall.
To anyone visiting this site for the first time WELCOME please join us in our quest for answers.
If you feel that your Family could have a connection directly or indirectly with any of the Stolz, Langhammer, Klingberg or Zimmer Families around the world or any of the other Families from our Homepage Register Now.
Kindest Regards
Hec Stolz

Since its inception, in April of 2000, Family Tree DNA has been associated with the Arizona Research Labs, led by Dr. Michael Hammer, one of the world's leading authorities in the field of Genetics. As of 9 September, 2007, Family Tree DNA hits new milestones solidifying its leadership with the largest DNA database in the field of Genetic Genealogy and have processed over 500,000 Y-DNA and mtDNA tests since their inception in 2000.
This video from Terry Barton who we work with on the Stolz Project will explain to you how DNA testing has helped Terry to link his family together and can also help you.
Although this video does have a tendency to stop and start it does show you
just how easy it is to take a DNA test in the privacy of your own Home.
If like us you have Brick Walls in your family research or are uncertain about exactly where you family origionally came from to the USA, England or Australia then DNA testing is the only way to start tracing your families origons. We were lucky enough as our Parents were always interested in their family heritage to know exactly in Germany where they can from to Australia but many families in the USA and England have no idea exactly where their roots lie.
If your name is Stolz or one of its many varients Stoalow, Stolak, Stolek, Stolice, Stolig, Stoliss, Stolles, Stoloss, Stolst, Stoltz, Stolz, Stolze, Stoolz, Proud and there are many others the easiest way to find where in Europe your family originated is through a simple Y-DNA Test.
You can join the Stolz Project at CLICK HERE. Although you have joined through the Stolz Project your results will be compared with the complete database so you will be notified of any connections no matter the surname.