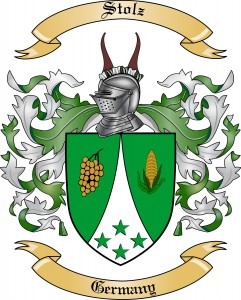 Tracing the Stolz Name
The family can trace their ancestors back to the ancient territories of Germany between the 11th and 12th centuries.
Their ancestral roots go back to Slavonic origin, and first appeared in ancient medieval records in Silesia .
The first recorded instance of the surname 'Stolz' occurs in the 'Mittelhochdeutsches Namebuch'; one Richolfus Stolz is registered therein in 1150.
The German surname Stolz is of nickname origin, belonging to that category of names based on a personal or physical characteristic of the original bearer.
In this instance, the name can be traced to the Old Germanic term 'Stolz', meaning, literally, 'proud' or 'solid' and by extension, therefore the name came to denote someone who was handsome, proud or charming.
In Middle High German the name came also to denote somebody at high-spirits. Nicknames were very common in the medieval German states; they were terms of endearment and affection and they were also functional so that bearers of the same first name could be easily distinguished. Thus someone who was charming and stately was so named.
Surnames were becoming commonplace at this time as documents were being charted to chronicle the growth and decline of populations. People thus registered using those names by which they were locally known. The modern structured system of hereditary family names had not yet evolved; therefore people adapted those names by which they were locally known.
From very early on the Stolz family not only held lands and estates in Germany but were also actively allied with other influential families. They also branched out into other territories and holdings, before taking the long voyage to the new world.
Stolz is a surname shared by the following individuals:
Alban Stolz (1808—1883), German theologian
Alexander Stolz (born 1983), German football goalkeeper
Daniel Stolz von Stolzenberg (Daniel Stolcius) (1600—1660), Bohemian physician and writer on alchemy
Denny Stolz, U.S. football coach
Friedrich Stolz (1860—1936), German chemist
Fritz Stolz (1942—2001), German theologian
Hilde von Stolz (1903—1973), Austrian-German actress
Kim Stolz (born 1983), U.S. fashion model and television personality
Mary Stolz (1920—2006), U.S. writer of young adult fiction
Monika Stolz (born 1951), German politician
Otto Stolz (1842—1905), Austrian mathematician (Stolz-Cesàro theorem)
Otto Stolz (1881—1957), Austrian historian
Robert Stolz (1880—1975), Austrian composer and conductor
Rolf Stolz (born 1949), German psychologist and co-founder of the Greens
Sylvia Stolz (born 1963), German lawyer and revisionist
Teresa Stolz (Terezie Stolzová) (1834—1902), Czech singer
Wilhelm Stolz (1860—1954), German entrepreneur and inventor
Wolfgang Stolz (born 1953), German handball player
Eric Cameron Stoltz (1961) American actor.
Andre Pierre Stolz (1970) Australian professional golfer.

Y-DNA Human Migration (Haplogroups) Thousands of Years Ago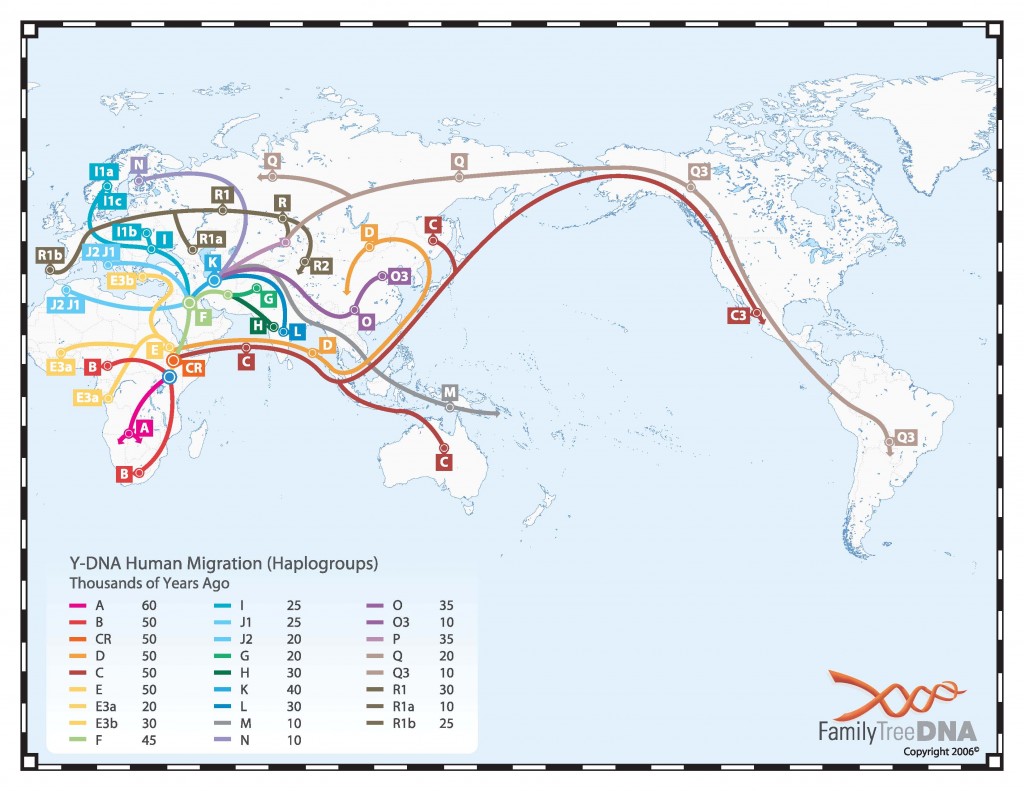 CLICK TO ENLARGE