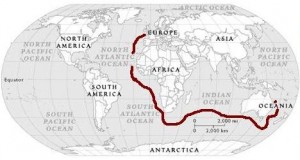 Different Immigration Schemes
By the middle of the 19th century people of different nationalities were emigrating from countries around the world to Australia.
Our ancestors came from as far away as Germany, England, Scotland and Ireland. Like many others they came to the new Country to avoid the continual poverty and conflicts in their homeland.
One can only imagine how horrific it must have been to make them leave family members behind and bring a few meagre possessions with them to cross the oceans to a strange land they knew nothing about in the hope of a better future.
The old sailing ships were designed to carry cargo, not passengers and there was little effort to adapt them for Migrants. Apart from bringing on provisions – flour, potatoes, oatmeal, tea, some salted fish, and water – a captain merely would lay down a temporary deck over the cargo and construct narrow, flimsy berths that could be dismantled after the voyage.
Packed tightly, often with no more than a few square feet of space per person, with no toilet facilities or windows, sanitation and ventilation were serious problems. Conditions varied among vessels, but nearly all emigrants on sailing ships, regardless of class, had to suffer overcrowding and disorder, seasickness, a foul atmosphere, and poor food.
Worse yet was the knowledge that at any moment disaster could strike in the form of fire, shipwreck or epidemic. Many died at sea and never reached the Promised Land. Surprisingly in many cases the Widowed party re-married while still on board.
Life on the migrant ship was no joy ride. Immigrants to Queensland Travelled Under Different Schemes.
Free passages were granted by the Government to particular categories of immigrants, and their families, which were, from time to time, particularly required in Queensland. These categories altered over the years as conditions in Queensland changed but included at various times female domestic servants, and married couples without children.
Applicants were required to pay the sum of £1 and a similar amount for each member of the family counted as a statute adult. To be eligible, they had to be unable to pay their own passage, they could not have resided previously in any Australian Colony, and they must intend to reside permanently in Queensland.
Assisted passengers received a Government subsidy and paid a small charge. Sometimes they were even granted a free passage.
Remittance or Nominated passengers were arranged by a friend or relative living in Australia, who paid a warrant for their passage to the Government.
Indentured immigrants were brought out as contract labourers for employers who paid the Government for their passage. Unassisted immigrants paid full fare.
Our Stolz Family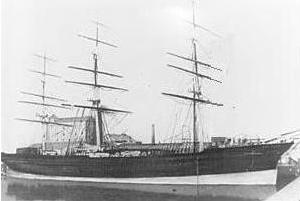 Departed Hamburg on the 17th June 1877 aboard the The Fritz Reuter
Arriving in Keppel Bay Queensland Australia on the 4th Oct 1877
There were Adults 269 and Children 138 listed as Passengers
Extract from the Ships manafest:–
Members of Family:–
Carl Stolz – Father
Johanna Zimmer – 2nd Wife
Karl Stolz – Son of 1st Marriage
August Stolz – Son of 1st Marriage
Hermann Stolz – Son of 2nd Marriage
Anna Stolz – Daughter of 2nd Marriage
The Ship's Captain was – Kopper and the Ship's Doctor – Dr E A Koch

Almost 100 years ago the Emigration Halls in Hamburg were the last homestead to the European emigrants. Shortly before the departure, when the "New World" was within the grasp of the emigrants, the Emigration Halls were renowned as the "port of dreams".
An emigration museum that has opening in Hamburg, Germany, spotlights the lives of immigrants who were awaiting passage to the USA from 1850 to 1939. Their web site is really worth a visit, can be viewed in both English and German. Video's in German only. ( Click on the Picture Below)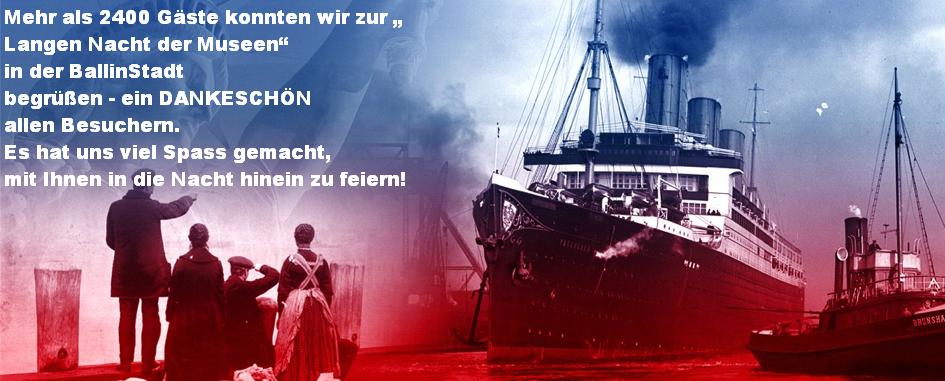 Visit Struan Robertson Website